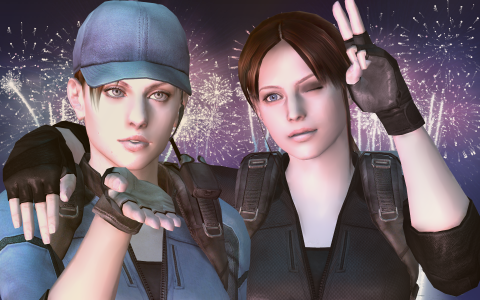 Resident Evil 6 is set to include some major characters from the franchise, and some will even share the screen with other iconic faces for the first time. This has led people to speculate which popular characters will join in on the star-filled RE cast. Obviously, Jill and Claire are among the few that are constantly brought up during this discussion.
Resident Evil 6's Producer, Yoshiaki Hirabayashi, commented on the current set of characters:
We've heard a lot of love for Jill and Claire recently and people are asking if they'll be in the next Resident Evil. There are many other great characters in Resident Evil 6, and we still have some very exciting character information to reveal in addition to what's already been announced. Until then, you can look forward to seeing how Chris, Leon, Sherry, Piers, Helena and Jake "Wesker Jnr." take care of things as terror goes global.
While he doesn't confirm Jill and Claire's inclusion, he does quickly switch his response's focus to other already announced characters. This leads us to believe that Mr. Hirabayashi is teasing the fans. I strongly believe some of the "exciting character information" that is yet to be revealed will revolve around Jill and Claire.