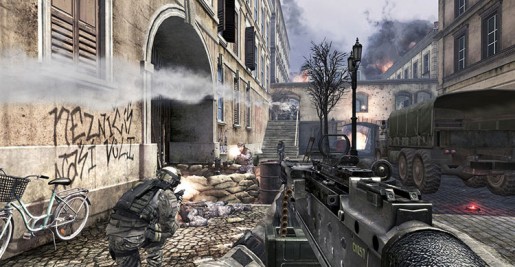 Every time I read about new games and all, one thing I like to look into is the difficulty. Difficulty usually has to be just right for the game to be as good as it can be. As strange as it may sound, difficulty seems to be getting progressively easier than it once was, which doesn't seem to make sense. Usually, video games no matter the genre would assumingly get more difficult as the player progresses, often to cope with the player acquiring new items to make the game easier. Sometimes a game will be easy from the start, and get more difficult as you continue through the game, while some will be the other way around usually due to advancements in armor, weapons, and other new items, but games from this current decade seem to have a consistent easy difficulty, but why?
If a game is too easy, it doesn't challenge the player, which can be good or bad depending on what type of gamer the player is. For maybe the average gamer, lack of challenges wouldn't bother the player since they are likely to just play the game for whatever reason it may be. For the more hardcore player though, the game will probably be considered boring, and won't likely get much replay value if everything is done with ease. Either way, the idea of boredom as a result of games being too easy can apply to you no matter what gamer you may consider yourself, or actually be.
On the other end of the spectrum, if the game is too difficult, it may get bad reviews, fans may hate it, but will sometimes even be notorious for its difficulty. If a player is constantly failing to complete the objective in a game as a result of the game being too difficult, then the player may feel like they are not very good, or it may make the player angry to the point where they give up and write the game off as not very good. Whether it be for the more hardcore video game player, or the casual player, this result still seems to be consistent when it comes to overly difficult games.
In some games that I've played, the game will, depending on how the player is doing automatically, lets you progress regardless of actually completing the objective. Two semi-recent games that demonstrate this are Uncharted 3 and Rayman Origins. In Uncharted, if the player is repeatedly failing to complete any of the various puzzles, the game will give the option to skip the puzzle without any penalizations. While the puzzles were harder in Uncharted 3 than in the other Uncharted games, according to players and critics, none of them were so astonishingly difficult that they needed a skip option.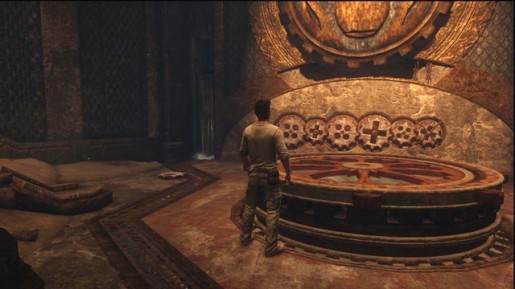 Rayman on the other hand, allowed the player to skip entire segments, one after the other if they were dying often on the level. Some parts are acceptable as they can be overly difficult to certain players, and why shouldn't the player be allowed to continue on through the game as a result of overly difficult situations? Though the skip option seems like a great idea on paper, like Uncharted, it does not penalize the player or make them any better at it by skipping it. The skip option can be abused level after level as the player sees fit on any of the levels in the game.
A game series that seemed to go in all three directions of difficulty in its time was Jak and Daxter. The first game in the series, Jak and Daxter: The Precursor Legacy was well received as a whole, but many fans complained the game was simply too easy in all aspects. Jak and Daxter developer Naughty Dog took this criticism and made Jak 2: Renegade a significantly more difficult game as a result. To no one's surprise, fans were quick to criticize the sequel's difficulty spike, and report this directly to Naughty Dog. Being the recurrence of previous events, when Naughty Dog released Jak 3, they made sure to make that it was neither too difficult, or too easy for the player. As surprising as it seemed, Naughty Dog managed to successfully make the game just right in terms of difficulty for all players. If a player constantly exceeded expectations with ease, the game was dynamically made more difficult, while making the game easier if the player was having a hard time.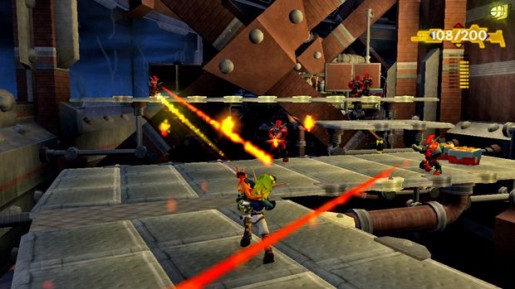 It would be best to assume that after the events of the Jak and Daxter trilogy, Naughty Dog made sure to have its future games play tested more excessively to ensure that the difficulty was just right for all players. Naughty Dog's award winning series Uncharted seemed to sit just right with players based on the option being given to the player to choose their desired difficulty, rather than being forced to play on either extreme.
A game that received much praise for the difficulty of the game as a whole was Demon's Souls, which was followed up by Dark Souls. Both were so incredibly difficult to play legitimately that they are often remembered for that and that alone. The two games are among very little that actually provide a challenge to video game players nowadays. More difficult games have a tendency to have a more rewarding feeling when they are finally conquered, although it may take some mastery and practice to get to this stage. It seems like the majority of all games that release in these modern times are overly easy to at least some extent. Even games like Call of Duty that claim to be very difficult, especially on the veteran or hardened difficulties are often inundated with constant checkpoints around every corner, as well as anything else the player may want to protect themselves.
The presence of feeling accomplishment hasn't been around in my experiences to say the least in many years, probably dating back to the very early 2000's. It could be argued that I simply felt that games were much more difficult at that time as I did not have all of the gaming experience that I do now, but for some reason, I feel obligated to disagree and say that games simply had a different level of difficulty way back when. I guess the lack of difficulty in most modern games seems to leave a void in myself, especially when thinking back to when games didn't specifically focus on looking good and selling rather than having a great overall experience…