Following the announcement of PlayStation All-Star Battle Royale, everyone is wondering just who made the cut. With so many legendary characters and forgotten classics, there is a vast well of characters to select from. Keeping this in mind, we sat down and thought of some of the characters we would like to see most, in addition to the likelihood of their appearance.
Logan – Syphon Filter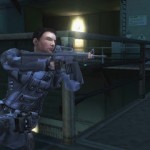 Likelihood: Unlikely
Back in the early Playstation days, Syphon Filter was one of the premier shooters. However, in later generations the series was downgraded to a portable series. Despite fan outcry, we've still yet to see a proper Playstation 3 release, though there have been several rumors of a new title. Obviously none of these rumors have been true, but this would be a great way to drum up interest in the series or simply announce a new title.
Tomba – Tomba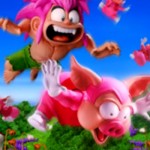 Likelihood: Almost Zero
After receiving a sequel on the Playstation, the series basically died off. Since then the series has mostly been forgotten, similar to other titles like Jumping Flash, though Tomba is quite suited to the concept. With lots of grappling and odd characters, he seems like a unique fighter among other Playstation characters.
Patapon – Patapon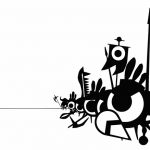 Likelihood: Very Likely
Throughout the PSP's lifespan, Sony made very few attempts to start a new IP.  However, they did find success with Loco Roco and Patapon. After receiving two sequels, Sony certainly has shown some support for the series. Given the various types of Patapon, this could certainly be a very interesting character.
Ico – Ico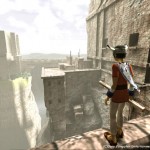 Likelihood: Almost Certain
No Sony gamer could deny the following for this game. After the overwhelming demand for an HD collection, it seems like a lock for one of the games to appear. Since Shadow of the Colossus would work better as a stage, it makes more sense for Ico to appear.
Captain Ash – Time Splitters
Likelihood: Almost Zero
For years we've seen gamers ask for a new Time Splitters game. Despite the series basically dying on the Playstation 2, it was a pretty goofy series. With crazy characters like Gingerbread Man, Duckman Drake and Monkey, the series would definitely work in this sort of game. Additionally, this would be a fantastic first step in getting a new Time Splitters game made.