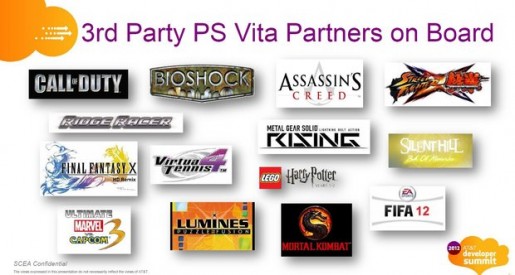 During the AT&T developer summit in Las Vegas, they had a presentation where Sony's Ron Shaffner gave a speech in regards to the PlayStation Vita and the third-party games it will have down the line.
From the set of logos that was shown in the presentation such as Final Fantasy X (which was confirmed already), Bioshock & Call of Duty, one stood out and that's Metal Gear Rising from Konami. As far as we know, Metal Gear Rising is a title for the consoles and not for the handheld.
With E3 fast approaching, only time can tell if what Ron showed to the developers during the summit is true.