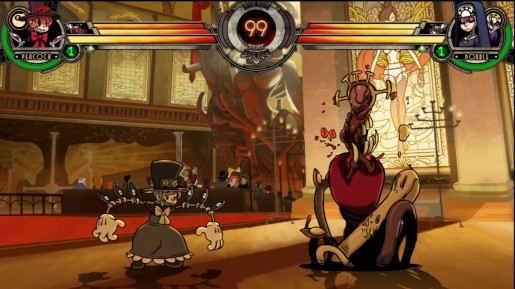 When Skullgirls released earlier this week, it offered gamers a number of mysteries to figure out. After several days of trial and error, every trophy was pretty much figured out, but there was no idea of how to unlock the 10th Palette. However, thanks to the work of Guilestheme, the method to unlocking the last palette is now known.
To unlock the 10th palette, open a versus match and select local. On the controller selection screen, simply input the following code.
PS3: Down, R1, Up, L1, Square, X.
Xbox: Down, RB, Up, LB, Y, B.
If you do it correctly, then the game will tell you the palettes have been unlocked and will stay unlock for good.