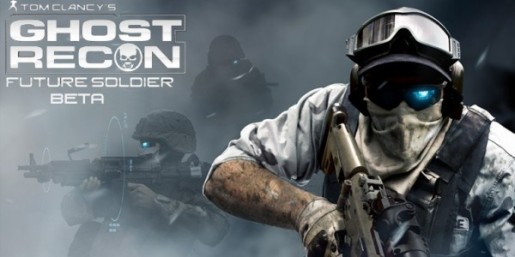 Just Push Start got an invite to participate in the Ghost Recon: Future Soldier multiplayer beta. The game introduces a ton of great new features and could be one of the most enjoyable multiplayer experiences in recent times.
There were two maps available in the beta. This includes the "Pipeline" level set in Nigeria and the "Mill" set in Russia. In terms of visuals, the "Mill" level looked a lot more flattering as there were tress in the background and it looked a lot less dusty. This is to be expected since the "Pipeline" level is set in a shanty village.
The level design for both levels I found were really good and balanced. There were a lot of places where you could cover in and many places where you could flank your enemies in. They weren't wide open areas where you could get shot all the time…
The two mode that were made available in the beta were "Conflict" and "Saboteur". "Conflict" was an objective based mode where your team had to complete a few mission to score points. This was quite enjoyable as you needed to work with your team and help each other out. It wasn't just the traditional "deathmatch" style of game where you just have to kill everything you see.
"Saboteur" is where you obtain a bomb and then try to detonate it inside the enemy's base. Much like the "Conflict" mode, teamwork is important as you have to try and protect the bomb carrier to meet the objective.
The beta included three classes which specialize in different areas of combat. The "Rifleman" is your typical tough guy type of soldier who prefer using machine guns as his main weapon. The "Scout" is a class that sniper style gamers will love. Not only does this class have access to a sniper rifle but it also has stealth camouflage as well. The stealth camo is activated automatically whenever you are stationery and turns off whenever you move. Lastly, there was the "Engineer" class. The "Engineer" is a cool class as he has a sensor grenade. This grenade detects enemy soldiers for all your team to see.