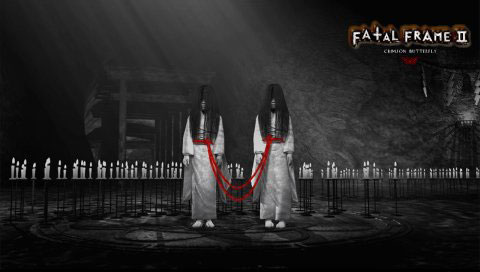 Following the release of Tecmo KOEI's Spirit Camera on the Nintendo 3DS, they're ready to release another Fatal Frame title but this time, it's a remake of Crimson Butterfly.
Gamers who never had a chance to play Crimson Butterfly on the PS2 or the original Xbox, Tecmo is remaking the game with new enhanced visuals for the Nintendo Wii. To learn more about the game, Tecmo finally opens up its official website.
Fatal Frame 2: Crimson Butterfly is scheduled for release this June 28th for the Nintendo Wii. To view the official website, check it out here.