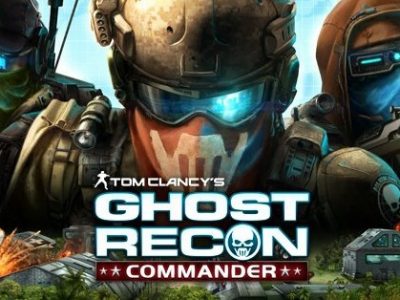 Ubisoft has announced Ghost Recon: Commander, a game designed for Face book and iOS that will tie into the console and PC game Ghost Recon: Future Soldier. There aren't very many details available for the portable title yet, but it has been stated that those who play Ghost Recon: Commander will be able to unlock things for Future Soldier and vice versa. Chris Early, Ubisoft VP of digital, released a statement about the game which outlined the core concept of the title saying:
"It's not just a one-time item unlock. The more you play each of those games, the more benefit you create in terms of the other gameplay experience. So, by playing Ghost Recon: Future Soldier, you'll be able to unlock characters you can use in the Facebook game, plus currency, experience points, items etc that you can use in the social and mobile game.

"And – conversely – by playing the social and mobile game, if you're playing at work at lunch, or in a break, you're continuing the character progression. You'll unlock items and experience points bonus and currency in Ghost Recon: Future Soldier.

"And following many of the learnings of the social and mobile games, it involves your friends on an asynchronous basis. You'll want a lot of friends connected, and you'll want to play with your friends, because you'll actually need your friends to play the game. We've got some twists that will make it a new style of social involvement on Facebook."
Ubisoft just stamped a June 15 release date on the delayed PC version of Ghost Recon: Future Soldier, which is kind of lame for the PC community that was looking forward to the title. Ghost Recon: Commander seems like an excellent idea for players who have some downtime and want to earn some extra goods in Future Soldier.