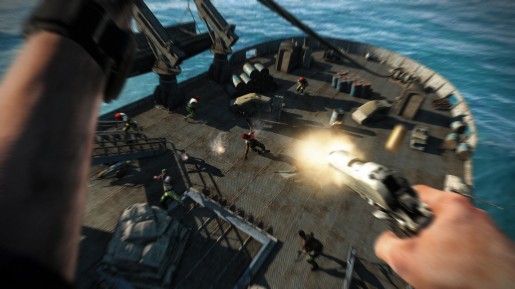 Ubisoft's game designer Dan Berlin recently revealed that the team decided to exclude voice chat in Far Cry 3's multiplayer because they believe it is a "failed venture". Instead, they will be implementing a "silent communication system".
Why have they left out this common and expected multiplayer feature? Dan Berlin was kind enough to go into further detail as to why players will be interacting without their voice to cooperate with their teammates.
The multiplayer today isn't really people sitting together in a room, so they can't really talk to each other. Not a lot of people use the voice functionality anyway – I never use it, I'm just sitting alone at home playing on my couch, and I get match-made with strangers, people who I've never met before, so that's why we brought in the silent communication into the game, the backend systems that help you with communications.
We won't know how the exclusion of voice chat will impact gameplay, but I'm sure there will be those who are upset by this news. Xbox 360 players can always utilize their cross-game chat, but PlayStation 3 owners will have to find other methods to talk with their friends.
Far Cry 3 releases on PlayStation 3, PC and Xbox 360 on September 4th in the US and September 7th in the UK.