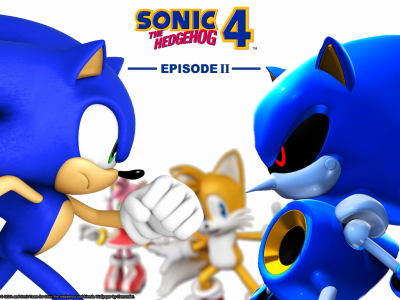 Sega has finally announced the release date for the highly-anticipated Sonic 4 Episode 2, but before we reveal that piece of news, let me inform you of something equally interesting. Episode Metal Lock-On was announced in addition to the Episode 2 news.
Episode Metal Lock-On is a new story that will only be available to those who own Sonic 4 Episodes 1 and 2. The story will fill in the gap between Sonic CD and Sonic Episode 4. The best part is that players will be taking control of Metal Sonic as they learn of his rebirth. There are four acts and they span from Stardust Speedway to the events that take place in Sonic Episode 2.
Check out the trailer for both downloadable titles below:
Sonic Episode 2 will be available on May 15th on XBLA for 1200 MSP, on PSN for $14.99 and on PC for $14.99. Episode Metal Lock-On will release the same day.