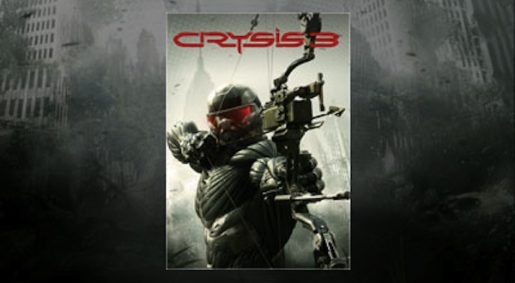 Crytek recently stated that they had a huge announcement on the way for April. We now know that this news is the announcement of Crysis 3 thanks to Swedish magazine Game Reactor. Also, an image for the box art happened to go up on Origin (accidentally?). According to the publication, Crytek and EA wil be making an official announcement next week.
Details are scarce, but we do know a few things right now. Players will be returning to New York, although now its mostly rubble and jungle. The developers have gone on record claiming that the latest entry will provide "the best sandbox FPS in the market". Besides that, all we know is that our Nanosuit soldier has a bow this time around. This should create some interest stealth opportunities, assuming they've fixed the AI to allow this play style.
Crysis 3 is expected to release on PC, PlayStation 3 and Xbox 360 in Spring of next year.