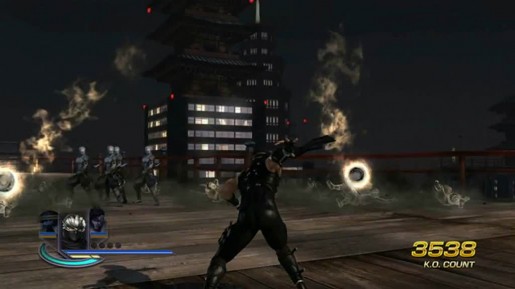 Once in a mission, you'll notice that the game is very similar to recent releases in this long-lived franchise. Racking up a high death count fills the player's gauges. There's the Musou gauge which can be used by pressing R1. This will release a quick and powerful attack that is capable of taking down (or, at least, knocking back) groups of enemies. The more interesting power attack option is the True Union Arts, performed by pressing L2 and R2 simultaneously. Separately, these buttons allow the player to switch between three characters that were selected before battle. This has replaced the Switch Attack feature from Dynasty Warriors 7 which allowed the character on-screen to change weapons on the battlefield. Now known as Switch Combo, a new character replaces the currently selected fighter and jumps in with a small attack. Once the appropriate gauge is filled, a True Union Attack can be performed which brings all three selected characters together on-screen to perform a devastating move. Afterwards, dead bodies will yield gems that can be collected. In addition to these powerful new combat options, Dash Chain can be performed after executing a sprinting attack and Break Guard is done after successfully blocking an incoming enemy attack. The latest combat enhancements are welcome inclusions as they are executed well.
2-Player Cooperative Play
Tearing through the ranks of countless soldiers is fun alone, but it is even more entertaining when done with a friend. Whether you want to play with someone online in Free Play or share the couch with a friend like the good 'ol days and progress through Story Mode, the options are there. Certain animations like the cinematic camera effects shown after defeating key opponents are missing and the environments tend to look a bit more rough, but overall the experience is great. Nothing beats killing 1,000+ enemies in various battlefields with your friend.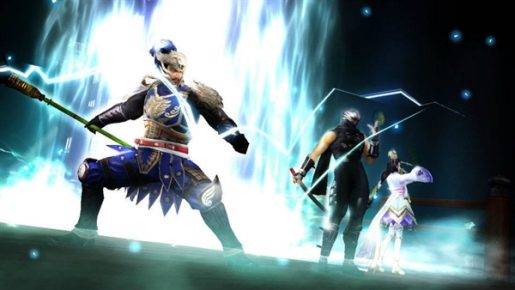 Catchy Soundtrack
The developers over at Omega Force know how to provide a soundtrack that is as exhilarating as the combat in which the player is involved. The instrumental scores are always a pleasure to listen to and are quite catchy. They range from insane guitar pieces to fast-paced electronic songs. Regardless of the track playing, it's sure to match the chaos and energy present in the gameplay.
NOT
Very Little Content
Warriors Orochi 3 doesn't contain too much content, unfortunately, which will directly impact replayability for some. Story Mode, Free Mode and Musou Battlefield (a mode where scenarios can be customized and shared online) are the only available options in terms of playable modes. I may as well say there are only two modes since Story Mode and Free Mode are essentially the same thing. They even share the same custscenes. The only difference is that the pre-battle text dialogue present in Story Mode is missing in Free Mode. Also, it is worth mentioning that progress cannot be made in Free Mode. Missions must first be unlocked in Story Mode before being played in Free Mode. The inclusion of a VS Mode would have been appreciated, but, as rumors suggest, technical issues prevented its inclusion. Through bonding with certain characters, you can unlock Gaiden Stages, which are very similar to Dream Stages from Warriors Orochi 2, but there aren't too many of them.
Warriors Orochi 3 Review

,