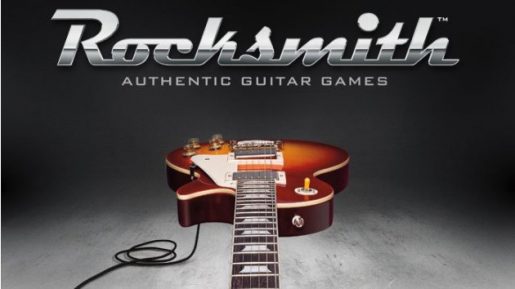 Although Rocksmith came out last year, the new guitar-based video game was only released in North America. Now, Ubisoft has announced that the game will be coming out to gamers living in Europe, the Middle East, Asia, Australia and New Zealand.
Rocksmith will be out September 13th for the PS3 and Xbox 360. A PC version will be released shortly after this. This version of Rocksmith will include the original game seen in the North American version but will also have some extras of its own.
"Rocksmith has already seduced hundreds of thousands in North America and we are very proud to bring this game into our territories", said Geoffroy Sardin, Chief Marketing and Sales Officer at Ubisoft EMEA. "The main reason for this success is that Rocksmith offers so much more than previous guitar games: the possibility to actually master a real instrument."
Are you excited that Rocksmith is finally coming?
Here are some of the tracks to look forward to:
· Blur – Song 2
· David Bowie – Rebel Rebel
· Eric Clapton – Run Back To Your Side
· Franz Ferdinand – Take Me Out
· Incubus – I Miss You
· Interpol – Slow Hands
· Lenny Kravitz – Are You Gonna Go My Way
· Lynyrd Skynyrd – Sweet Home Alabama
· Muse – Unnatural Selection
· Nirvana – In Bloom
· Pixies – Where Is My Mind?
· Queens Of The Stone Age – Go With The Flow
· Radiohead – High And Dry
· The Rolling Stones – (I Can't Get No) Satisfaction
· The White Stripes – Icky Thump
· Velvet Revolver – Slither