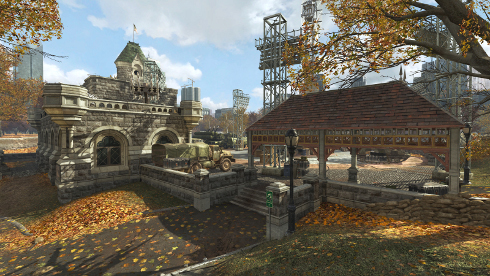 Modern Warfare 3 fans who missed out on the DLC contents that was specifically for Elite Members, Activision finally released today a collection of all DLCs that was released so far and non-subscribers of the Elite service can now buy it from the marketplace.
Along with the four multiplayer maps that was originally released for Elite Members, the Collection #1 DLC will include two brand new Spec-Ops mission. The DLC is retailing at $14.99 right now. Here's the recap of all contents that will be included on the DLC:
• Black Ice: This Special Ops mission plunges combatants deep into a frozen diamond mine via snowmobile in order to infiltrate a secret weapons plant and initiate the self-destruct sequence to take the facility offline for good.
• Negotiator: India is the backdrop for a Special Ops hostage extraction, where gamers must execute flawless breach-and-clears and negotiate a maze of surface streets to ensure the safety of rescued civilians.
• Liberation: Players take up positions in a militarized Central Park in the heart of NYC, a sprawling deathscape ripe for long-range sniper and LMG kills.
• Piazza: An idyllic seaside village, an Italian getaway gone rogue, where blind corners and a complex warren of branching pathways pose danger at every turn.
• Overwatch: A compact, sky-high battle arena set in a construction site atop a New York City office tower.
• Black Box: Players seek tactical advantage in multi-level hillside homes overlooking a downed Air Force One, as a luxe SoCal neighborhood turns into a warzone.
For now, the DLC is only available for purchase on the Xbox Live Marketplace. PC and PS3 owners will have to wait several weeks for the content to become available on their marketplace.