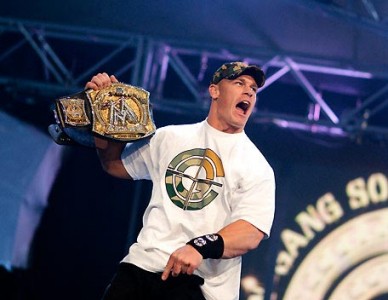 After watching Raw this past Monday, THQ has mentioned interest of including alternate attire for John Cena in WWE '13 reflecting his old rapper gimmick.
Cory Ledesma tweeted this:
"I have to admit, I want a thuganomics @JohnCena alt. attire in #WWE13. Don't know if we can make it happen."
John Cena himself has not used this gimmick for several years now. It will be neat if THQ were to include it into WWE '13. WWE '13 isn't out until October or November this year so hopefully they can fit it into their schedule to include it.