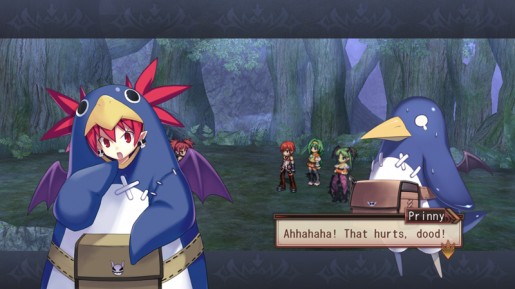 Ever since achievements were first introduced, we've seen a number of great ideas. Some force people to find a secret, others require high amounts of skills and even some are just fun/random. Whatever the task most of them are fine, but some of them are just simply insane or awful. Despite the problems we constantly see, some of these tasks reappear. Due to this, here are five tasks that should go away.
Requiring Additional Hardware
Once in a blue moon someone has the bright idea to require something extra to complete every task. One of the most notable tasks was the smug shot in Burnout. For whatever reason to actually platinum the game, you needed to have a suitable camera or the eye toy camera to perform the task. There are a few more games that have such tasks, but achieving 100% shouldn't be based off additional items.
Speed Runs
With the exception of God of War, most time based objectives require some unwanted stress. Sure these are highly skill based, but not everyone dreams of beating whatever game very quickly. Many games with these tasks have extremely low margins of error. Perhaps the most notable would be Braid, which was extremely easy to fail doing just one area wrong. So many games try to force this mentality on you, which is more annoying than anything else.
 Luck
Every now and then some game thinks adding an element of luck is wise. The three Pachi Para games require you to witness "Sams Reach". This is an event that happens at an extremely low margin. In fact so low, that in 180 hours of play time I've still yet to get it. Other games like Dynasty Warriors Strikeforce require you to obtain cards. These are only obtainable by talking to the warrior in the town. HOWEVER the game will endlessly cycle the same characters. This means that once you're down to ten or so, the odd of getting a new one is very low. Naturally how many people really want to endlessly reload the town till someone new comes along?
Guide Required
Some games like Cross Edge (X edge) require so many random tasks for the "true end" , that you're forced to follow a guide. Some of these include winning or losing certain battles, never attacking some people, getting precise people to join you and even making sure certain people stick around for some fights. I would even wager it's nearly impossible for someone to just stumble upon some of these tasks. Naturally a requirement for the task should never be read a detailed online to understand what you must do.
Online
As we progress more games seem to add in a token online mode and with that add in additional tasks. These tasks have vast amounts of problems, which makes them unviable. The first problem is anyone that lacks online is completely unable to platinum/1,000 from the very start. From there anyone that doesn't have Xbox Live Gold membership is also completely unable to do every task. Additionally the problems go beyond simply earning them into something far worse.
For instance, one of the tasks in Section 8 Prejudice is earning every medal/badge. Some of these tasks rely heavily on luck and dedication to a singular task. Some examples include wining an objective or doing something X times. Naturally the problem that comes into play is that it actually changes how people play. This happens in several other games, where the actual tasks cause many gamers to focus on one aspect and leaves their friends/teammates to suffer. Really we should hit the point where every task can be completed offline without the need of online craziness. Especially when they do nothing, but lower the games overall quality like in Littlebigplanets case.
Sadly these are only some of the lighter issues, but the largest problem deals with sales/popularity. As a game sells poorly, the online becomes a time bomb. There will be a point down there road where its taken offline or no one plays it anymore. Some games like Bodycount had problems on day one. Down the road these tasks will never be accomplished without boosting or finding people with the game to make them happen. I mean whats worst than knowing from the start something must be done quickly?
So how do you feel? Do you think these tasks deserve to exist or do you think something is far worst? Tell us in the comment section below!
The Five Trophy / Achievement Tasks That Need to Go

,