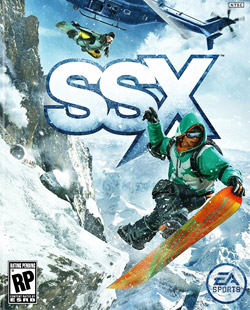 A demo for the SSX reboot will be available on the PSN and Xbox LIVE this week.
Snowboarding fans can download the demo from February 21st on Xbox LIVE. PS3 owners can download the SSX demo a day after on February 22nd. Main character Zoe will be playable in the demo with another character named Mac will be unlocked if you refer a friend. Two tutorials, four events and a skydiving lesson will be available in the demo version of SSX.
SSX will be available February 28th in North America and March 2nd in Europe.