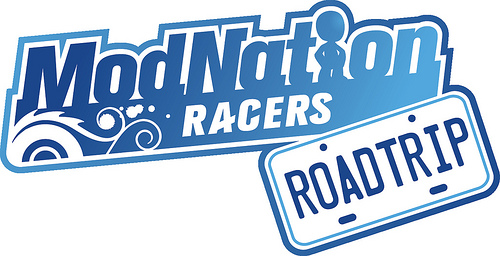 One of the launch titles you can purchase for your Playstation Vita is ModNation Racers: Road Trip. Based on the hit ModNation Racers on the PS3 where the idea of share, create and play were implemented, Road Trip has all of these features packed on Sony's latest handheld. With features such as touch screen controls and create a track via the rear touch panel, will fans of ModNation Racers pick up Road Trip for the Vita?
Let's check out what's the HOTs and NOTs in our review of ModNation Racers: Road Trip.
HOT
The Ability to Create, Share & Play Is In Your Hands
Just like LittleBigPlanet, the ability to create, share and play were implemented in ModNation Racers for the PS3 and Vita. Following the somewhat successful release on the PS3 and PSP, here comes the Vita version where players are still able to create, share and play.
Since ModNation Racers is a racing game where players can put their imagination to work, it's one of the things that makes the game unique even for the Vita. With the implementation of both the front and rear touch panels, players can use these powerful tools to create tracks that you can share with other people on the PS3 and PSP. I must say that creating tracks feels more comfortable on the Vita compared to the PS3. The ability to drag, touch and create tracks is far simpler and easier to grasp even for people who are new to the franchise.
Once everything is created, players can then upload their tracks and let other people download it. With so many tracks already made on the PS3, players will have a vast choice even on release day. Along with the ability to create tracks, players can also customize their karts and characters. Based on what you unlock in career mode or via purchasing it on the PlayStation Store, players will have a variety of items to use when it comes to customizing their characters, karts and even tracks.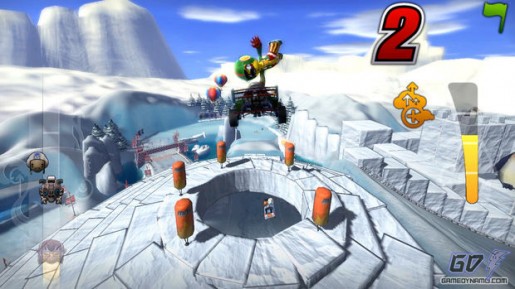 Racing is as Fun as it Was Before
For those who have played racing games such as Mario Kart, you will feel right at home with Road Trip. Regardless of what mode you play, you will enjoy everything Road Trip has to offer. With so many weapons you can use to slow down enemies and take  first place, the competition with either the CPU or locally will be something fans can enjoy for a long time. The racing in ModNation Racers is as fun as in Mario Kart.
NOT
Dumbed Down Version of ModNation
Comparing the Vita and the PS3/PSP versions, there are several things that have been dumbed down. In Career Mode, there used to be something of a story where players have to compete with other racers to get win every race. But now in the Vita version, none of this exists and it's fairly disappointing. Playing through the five tours in Career mode was one of the ways to get things that customize your game, but as you race through every track, one of the things that they will notice is how lifeless the world is. For some reason, when I am playing the game, I have mixed emotions. The racing can get challenging, but at the same time I feel like I'm alone and this ruins the challenging experience I originally had in previous games.
No Online Mode
The online portion of the game where players can compete with other players was one of the things that makes ModNation Racers stand out. In Road Trip, the online portion has been removed, making it ad-hoc only game where players will simply have to find someone locally to play with. The lack of online ruins pretty much everything that the ModNation series stood for, even though it has the ability to download user-generated contents. The game will get pretty old very quickly and it's something that players should watch out for.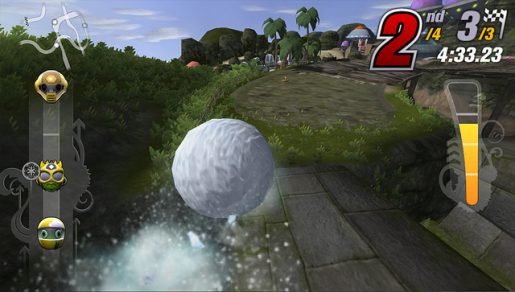 Long Load Times / Bad Frame Rates
Despite the game being on a game card or even as a PSN download, long load times in Road Trip are to be expected. Every time players load up a race, there's roughly 30-45 seconds of load time which can get very tedious over time. Once the game loads, another problem that you will face are the shocking frame rates. Most of the time while racing, players can expect a noticeable drop in frame rate that can ruin your experience. It looks very ugly when the frame rate drops and it makes it feel similar to online lag.
VERDICT
With so many first party launch titles for the PlayStation Vita, ModNation Racers: Road Trip is among the weakest. Removing the online portion of Road Trip is one of the biggest mistakes for the game and effectively limits replay value. The ability to create, share, and play are still in Road Trip, but it's not the same experience that the original ModNation Racers offered. From the 25 Vita launch titles that you can choose from, you might want to hold off on Road Trip till there's a price drop.
ModNation Racers: Road Trip Review

,