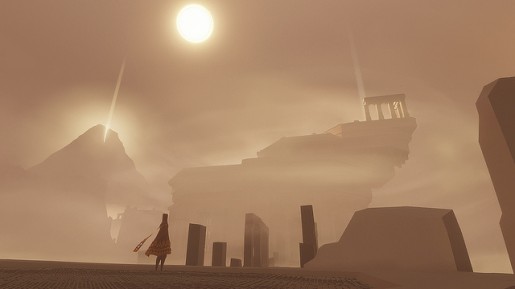 If you've been following thatgamingcompany for a while, then you should know that their latest creation, 'Journey', is done and complete. With that being said, thatgamingcompany announced today that the game will be releasing on the PSN this March 13th.
For $14.99, you can expect to experience an extraordinary gameplay that only thatgamingcompany can deliver. Similar to 'Flower' that they released last year, 'Journey' will have a unique gameplay that most likely fans of the first game will love.
Check back with us near the release date for our review of the game.