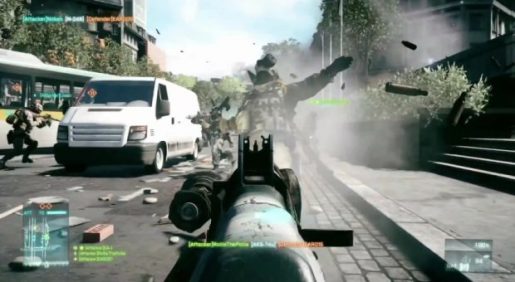 This morning, owners of Battlefield 3 on PS3 were asked to update to a new version. However, this isn't the large patch with the MAV, USAS-12 and mortar fixes.
This patch is still important to PS3 users though. Today's patch finally addresses the VoIP problems that players on Sony's console have been dealing with since launch. That's really all this patch has to offer, but I'm sure no one is going to complain about this long-awaited fix.
The larger patch that I mentioned earlier still does not have a set release date, but it will be coming sometime this month. Within that patch will be fixes for players riding MAVs (no word on if MAV roadkills are being changed), support setting up mortars within their base and the power of the USAS-12 with frag rounds.
We'll be sure to update you once DICE updates us with a drop date for the newest patch.
Battlefield 3 For PS3 Receives a Patch Today

,