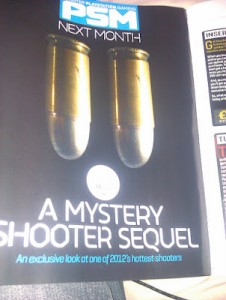 Medal of Honor 2 might just see a reveal soon according to a rumor in a UK magazine. Which wouldn't be surprising considering the amount of money they poured into marketing for the previous installment.
The latest issue of PSM3 states that it has details on "A mystery shooter sequel" in its upcoming issue which drops March 6.
At this point it is mostly speculation, however Daan Koopman a Europe Correspondent posted a tweet after attending a EA presentation stating that it had mentions of a new Medal of Honor and Need for speed 13.
EA has not officially announced anything yet, however I wouldn't be surprised if we see this reveal at this years E3.