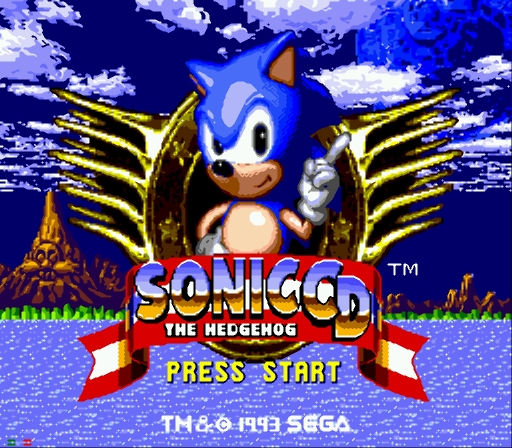 A lot of games were released in the last month of 2011. One of the biggest results from the top selling games is that Sonic CD managed to outsell Sony's own inFAMOUS: Festival of Blood.
As revealed on Sony's official PlayStation Blog, not only were the top selling PSN games unveiled but also the top 5 add-ons, PSOne and PSP games too. Amazingly, add-ons for Fidfa Soccer 12 managed to outsell DLC for both Batman: Arkham City and Battlefield 3.
Top 20 PSN and PS3 Full Games
1: Sonic CD – This cult-classic gets the attention it deserves with a PSN release. Experience new twists on the classic Sonic the Hedgehog gameplay!
2: inFAMOUS 2 Festival of Blood
3: NBA JAM: On Fire Edition
4: PAYDAY: The Heist
5: Trine 2 – This December new release delivers ingenious co-op gameplay, devilish puzzles, and some of the loveliest visuals on PSN.
6: Castle Crashers
7: Saints Row 2
8: Resident Evil 4
9: Mortal Kombat Arcade Kollection
10: Voltron: Defender of the Universe
11: Penny Arcade Adventures: OTRSPOD, Episodes 1 and 2
12: Scene It? Movie Night
13: Oddworld: Stranger's Wrath HD – No ordinary HD remake, the developers overhauled character models and more to bring a fresh new experience. It's on sale in Playstation Plus as well until 1/31/12.
14: Dungeon Defenders
15: Battlefield 1943
16: Midnight Club Los Angeles Complete Edition
17: Resident Evil 5 Gold Edition
18: Call of Duty 4: Modern Warfare – A true generational landmark for First Person Shooters, COD4 recently made its debut in the PS3 Full Game category and came in strong in December.
19: REAL STEEL
20: LIMBO
Top 5 PS3 Add-Ons
1: FIFA Soccer 12 – PREMIUM GOLD JUMBO
2: FIFA Soccer 12 – PREMIUM GOLD PACK
3: Batman: Arkham City – Arkham City Skins Pack
4: Battlefield 3 – Back to Karkand – PSN players got to go Back to Karkand first in this bombastic Add-On for Battlefield 3.
5: NHL 12 – Jumbo Mega Deal Pack
Top 5 PSone Classics
1: FINAL FANTASY VI – Part of Square-Enix's 'Winter of RPGs', Final Fantasy VI jumped to the top of the charts in its December release.
2: FINAL FANTASY VII
3: CHRONO CROSS
4: FINAL FANTASY V
5: Crash Bandicoot
Top 5 PSP Games
1: Corpse Party
2: NBA 2K12 PSP
3: Mega Man Maverick Hunter X
4: Need For Speed Most Wanted
5: Grand Theft Auto: Vice City Stories – Perhaps the hype building around the upcoming GTA V spurred PSP players to get Vice City Stories into the Top 5.