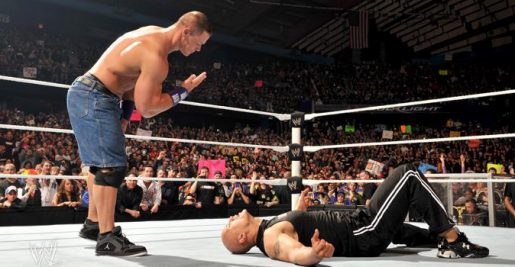 WWE '12 was a reboot for the long running WWE gaming franchise but the game still suffered from weak crowd chants. This is why THQ is asking for your feedback and want you to choose the crowd chants for future WWE games.
Here's what THQ tweeted:
"What crowd chant do you want most in future @WWEGames?"
WWE fans have always been very vocal for who they like and who they dislike. Even when a wrestler is portraying a good guy on TV, this doesn't necessarily mean they will always cheer for that person. One has to watch John Cena on TV to know the type response I'm talking about. He gets a mixed reaction from the crowd on a weekly basis. Half the crowd chants "Let's Go Cena" while the other half says "Cena Sucks".
Let's hope this type of electric atmosphere is created in future WWE video games. The crowd is dead and quiet when you play matches in WWE '12. Don't get me e started on the commentary featured in the game…