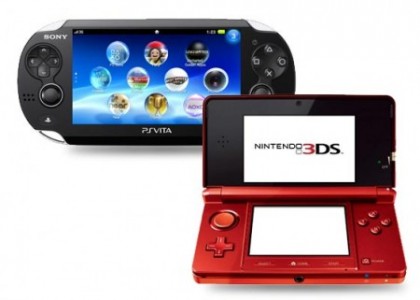 Since the PS Vita launched in Japan, only sold 325,000 units in week one, dropped by 78% to 72,000 units the next week, Sony chose not to comment on the low sales of their latest hardware. And although the Playstation Vita is have a terrible time getting off the ground, SCEE president Jim Ryan is not worried.
In fact, he sees the current success of Nintendo's 3DS as proof that there is still a large market for dedicated handheld systems.
"One of the encouraging things about 3DS' sales performance at Christmas is that it is confounding the naysayers who say that there is no room in the market for a dedicated handheld gaming device," he told MCV. "And to that extent we were encouraged by how 3DS did over the last month."
Sony's stance has always been that the 3DS caters to a different market than the one the PS Vita is targeted toward.
"There are two distinct markets," Ryan said. "The quality, the immersiveness, the richness of the experience that we believe we are going to offer on Vita, way exceeds anything that we believe to be available on any smartphone."
Personally, I agree that the PS Vita and the 3DS cater to two different markets, but only time will tell as the North American Vita launch is less than two months away.