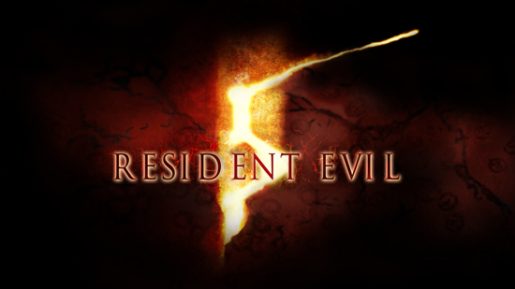 Disclaimer: These opinions do not reflect the thoughts of Just Push Start, only one insane man who just can't let go of the Silent Hill franchise.
I am not a Resident Evil fan. Let's get that out of the way, if you're looking to tell me why Chris Redfield is a beautifully dynamic character or you'e slowly waiting for me to justify Ashley's existence in Resident Evil 4, I suggest you hit up another editor.
And even I'm disappointed by the Resident Evil 6 trailer.
To be disappointed, you must first be appointed, and how on earth did I become appointed in the idea of expecting any sort of quality from the Resident Evil series? Well I kind of came to the game late. Resident Evil 4 was a fantastic romp through horror cliches that was executed with such gripping tension that you couldn't sit still long enough to find yourself complaining about its lackluster story or, might I remind you, Ashley. It was a game that was handled so well, a true horror game, so slick, so stylish and so atmospheric that I could forgive a lot of its flaws.
Resident Evil 5 was a co-operative action game. Basically it was Left 4 Dead except you couldn't run and shoot at the same time. Oh, and it wasn't scary. Like at all. But here's the rub, it wasn't trying to be. It embraced its new action-style setting and actually handled itself with at least some degree of class.
So, surprise surprise, I actually kind of liked Resident Evil 5 too.
Let's say the final word here, everything I want to be taken from this article and then I'll articulate from there. The Resident Evil 6 trailer seems to be taking inspiration from everything that was wrong with Resident Evil 5.
Let's get everything that was good out of the way so I don't have to make justifications toward RE5. The environments were nice and atmospheric, it was varied and eventful and seemed to at least be competently strung together. And when I say that the RE6 trailer takes inspiration from everything that was wrong with Resident Evil 5, this is a hyperbole. I didn't see an unintuitive inventory system pop up during that torturous three and a half minutes and it appears Sheva has gone MIA, thank God for that.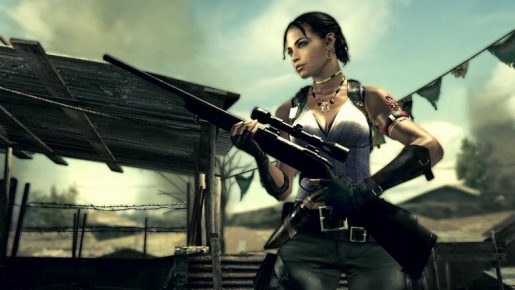 So if I'm going to be more articulate and precise, and I better be, I'm the news editor here, I should tell you that this trailer takes everything that was wrong with the spirit of Resident Evil 5.
Yes, you know, the spirit! That thing that games don't seem to have anymore! Why are we so attached to the Legend of Zelda? Because its spirit has consistently proved to be one of epicness and sprawling worlds… except for Skyward Sword, but that's another article. Why do we keep coming back to Silent Hill even after its recent titles have been action games and Pyramid Head tributes? Because we remember the spirit of personal horror and dread that the first games so beautifully encapsulated. Why are many of us so disappointed with the Resident Evil 6 trailer? Because its spirit is one of fan-service and action movies.
That's enough pretentiousness for one paragraph.
I could harp on for pages and pages talking about how Resident Evil has ditched the horror label and why this is the reason the Resident Evil 6 trailer makes my blood boil, but they ditched that label an entire game ago so that would be a pile of salt onto a wound that healed up around the time that I was fighting mutant Wesker near a volcano and the image of Leon Kennedy and his weird haircut running away from Spaniards had faded into the darker corners of my brain. What I'd like to discuss here is quality and dignity.
We've seen this song and dance before, once with Silent Hill when the fans, with glittery fan-money in their fan-fiction writing pants would not shut up about Pyramid Head. We saw it twice when Nintendo created Super Mario Galaxy, looked at their shining and wonderful magnum opus and decided to take a break from innovation for a while and kick back while they released Galaxy 2, New Super Mario Bros. Wii and Super Mario 3D Land, all games without an original thought in its head. We very nearly saw it a third time when Valve decided to not cave in to its braying fans by not making Portal 2 a game entirely about cake and a companion cube.
And the fans still found something to harp on about in Portal 2 even when it had nothing memetic about it. It was the lemon speech.
Capcom seems to be not only caving into, but politely rubbing the shoes and raining complements down onto its fanbase by putting Chris Redfield and Leon Kennedy together for a bombastic 6th outing filled with explosions and gunfire and now all that remains of the series is a hollow shell of what made earlier games so lovable to begin with.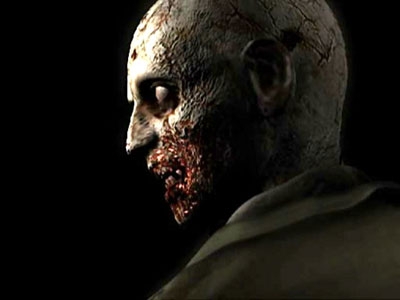 THIS.
I promised I wouldn't harp on, but it's unavoidable. Resident Evil was a horror franchise. Resident Evil 4 was the zenith of the series, masterfully put together and Resident Evil 5 was an action movie, but it was a competent, co-operative action movie.
Resident Evil 6 is shaping up to be an insult to its players. A cynical cash-grab, hyping up its main character, forgettable plot and tedious, over-wrought dialog. Everything that was unbearable about the series is having a big explode-y spotlight shone down upon it. It's the equivalent of someone telling Resident Evil that they have a really nice shirt on, ignoring the ugly, obnoxious tie-dye button RE had on its lapel. Convincing itself that it must have been its extra special pin that made them look so good, it bought a tie-dye t-shirt and Rastafarian hat until all that's left of the classy, well dressed game you knew before was an over-enthusiasm to please.
It's a shame that Capcom took one of their better franchises and dumbed it down to appeal to the lowest common denominator for a quick buck. It's not like they had a pattern of doing this.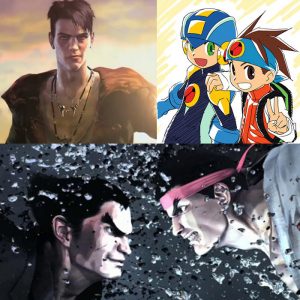 OH WAIT.
Resident Evil 6: There's No Fan Backlash But There Should Be

,