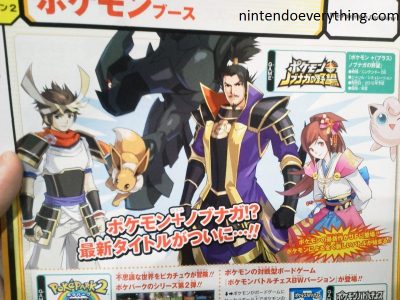 Now here's a twist.
So far what we know about Pokemon + Nobunaga's Ambition is that it's a (so-far) Japan only Pokemon tactical RPG with isometric combat and a distinctly feudal Japanese flair.
What we didn't know is that it was almost a Dynasty Warriors game. Now there's an image for you, sending out a Groudon to wipe out thousands of Eevees at a time. But that dreamy sigh will have to remain in its disappointed resignation.
When Tecmo Koei came to Pokemon Company to pitch the idea, it was a Dynasty Warrior's game in the vein of the Gundam series. Nintendo decided they wanted a more turn-based practical approach.
And now we'll never see a fully rendered Arcanine mowing down Clefairies by the hundreds. Shame.
Pokemon + Nobunaga's Ambition Almost A Beat 'Em Up

,