Pokemon and Nintendo revealed this week the cover art of the much awaited Pokemon Black & White for the Nintendo DS and a hint of a new features for a DSi users.
Each of the version have their own legendary Pokemon. Pokemon Black will have the legendary Reshiram, while the White version will have Zekrom.
As we analyze closely the box art of Pokemon Black & White, we can see the code TWL as it clearly indicates that it's a DSi-enhanced games, rather than NTR code which is found in a regular DS game. No information revealed so far as to what features it will have on DSi users.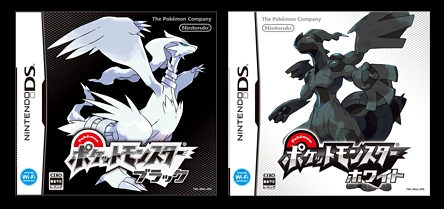 Pokemon Black & White Cover Art Revealed; New Features on DSi?

,