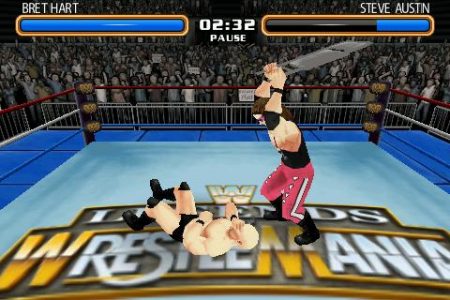 Creative Director for WWEGames, Cory Ledesma revealed on his official twitter account that a new WWE video game is heading its way onto the iPhone and iPad.
Details for this new game will not be revealed until next week. Presumably, the game should be out later this year. THQ hinted last year that a WWE video game is also being made for facebook too!
Here's what he said:
"WWE tweeps, who plays games on their iPhone/iPad out there? I might have some news for you about an iPhone/iPad game next week. Stay tuned…"
Do you have an iPhone or iPad? If so, would you like to play a WWE video game on it?
*Note picture provided is from the Legends of Wrestlemania iPad/iPhone game.