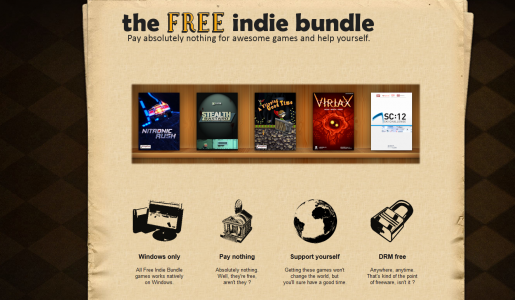 While you may have heard of the Humble Indie Bundle you probably haven't heard of the free indie bundle which is currently available.
The free indie bundle offers 5 indie titles which are all, as the name suggests, completely free although the catch is they are only compatible with windows. The five titles are Nitronic Rush, Stealth Bastard, A Flipping Good Time, Viriax and Ski Challenge 2012.
Personally I found Nitronic Rush and Stealth Bastard to be the most entertaining although other gamers have said they enjoyed the other games. To check out the free indie bundle head over to the official website.