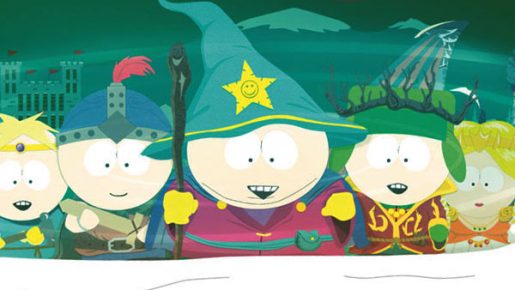 The January issue of Game Informer contained a shocking reveal: the South Park videogame. Found within the plethora of information was a rundown of the game's five classes. These were the fighter, mage, thief, cleric and a mystery class.
As of today, the fifth class you can select upon meeting Eric Cartman in-game is no longer a mystery. In typical Cartman fashion, the final class is "Jew". Here's how Lead Designer Matt MacLean described the "Jew" class:
"Each one of these classes will flavor how you approach combat and the Jew is going to sort of our Paladin/Monk type character."

"The current design for him is that he's a high-risk/high-reward character. The closer you get to death, the more powerful his abilities become. So, your strongest when you're at one hit point but you're also just about to die."
As a South Park fan myself, I find this class to be a perfect addition. This joke has been at the heart of the series since the beginning and to see it implemented into the game as a major component is both hilarious and amazing. Now the question remains: Will you be playing a Jew?