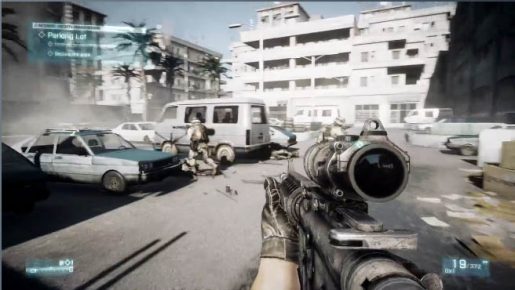 EB Games in New Zealand is offering a very sweet deal on Battlefield 3 this Wednesday.
EBGamesNZ tweeted the following:
"shhhhh …. tomorrow, only online … BF3 $58 … 1hour special … 9am-10am … #EBwackywed … tell EVERYONE !"
I received a newsletter from my email advertising the promotion and you can get the Limited Edition of Battlefield 3 for only $58NZD. The retailer is only offering the deal for the PS3 and Xbox 360 (sorry PC gamers)…
To take advantage of this deal you must purchase the game via the EB Games website from 9am-10am tomorrow morning. EB Games will also offer free shipping acorss New Zealand too.
Battlefield 3 isn't the only game they're offering. Although no prices were revealed yet, sweet deals for Rayman Origins, Mortal Kombat, Mario Kart 7 and Super Mario 3D Land will also have discounted prices all day tomorrow.