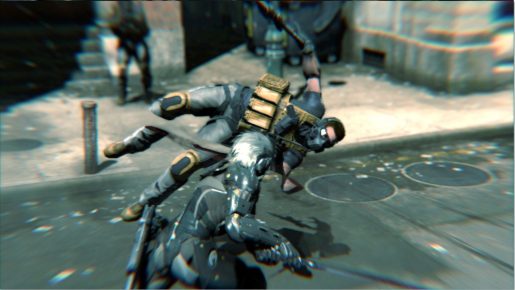 In the leaked three-minute video trailer of Metal Gear Rising, it has finally been revealed that Metal Gear Rising is developed by Platinum Games, developer of game such as Bayonetta and Vanquish.
As what we've seen before, Metal Gear Rising is an action-hack and slash game that plays similar to Ninja Gaiden and Bayonetta.
Check back with us later for the trailer. Is Metal Gear Rising going to live up to the Metal Gear series expection? Hopefully Platinum Games won't disappoint us with this one.