Uncharted: Golden Abyss is the fourth installment to the Uncharted series of Naughty Dog. Developed by Bend Studio, Golden Abyss follows the story of Nathan Drake in his quest to investigate the 400-year-old massacre of a Spanish expedition led by Friar Marcus. In another, yet epic adventure of Nathan Drake, he will meet new characters that were never introduced in the console original trilogy released on the PlayStation 3.
For those who are wondering, the story of Golden Abyss takes place years prior to the events of Drake's adventure to El Dorado in Drake's Fortune. Before there was Elena Fisher in the life of Nathan Drake, there was a Marissa Chase.
Here are the new characters that you will be meeting in Uncharted: Golden Abyss.
GENERAL ROBERTO GUERRO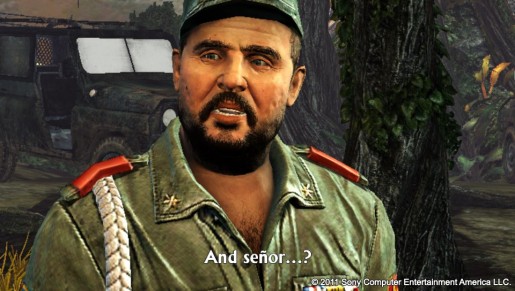 – General Guerro is a former general that led the Panamanian revolution. Even though he's no longer a general, he still holds an army.
– In Golden Abyss, players will find General Guerro as the main antagonist in the game.
DANTE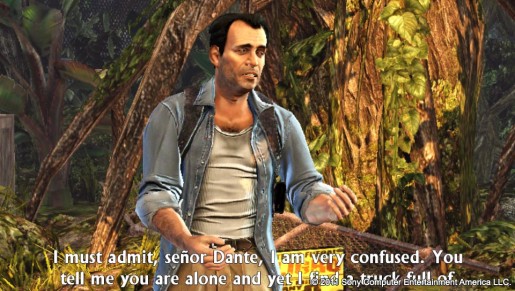 – Dante is a mercenary that is a gun-for-hire. His loyalty is unknown.
– In Golden Abyss, Dante hired Nathan Drake to investigate the Central American ruins that will eventually lead to finding out the mystery that surrounds the massacre that took place 400-years-ago.
– He is also a friend of Marissa Chase.
MARISSA CHASE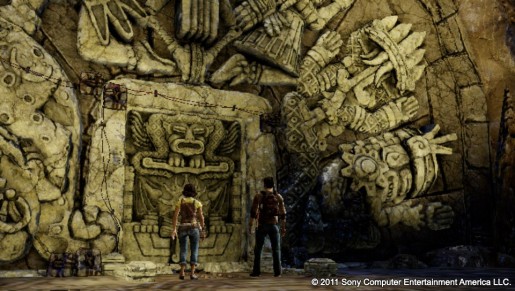 – Marissa Chase is the love interest of Nathan Drake in Golden Abyss.
– His grandfather, Vincent Perez gave Marissa an amulet that may somehow be the key in unlocking the "Golden Abyss".
– When asked by Drake to use a gun, she refuses to use it.
– A friend of Dante that is also up to discovering treasures with him.
Meet the New Characters of Uncharted: Golden Abyss

,