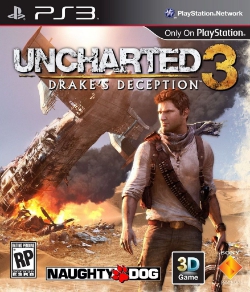 Playstation Canada is either having a lot of fun with its customers and becoming more involved in its fanbase, or Uncharted 3 sales in Canada weren't quite as projected, but either way, Canada is getting a new scavenger hunt for the chance to win $10,000.
Going to unique EB Games locations or scanning QR codes will get you ever closer to winning the grand prize, the more of these URLs or QR codes you find.
Other prizes are as follows.
500 EB Edge Discount Cards ($5 value)
500 $10 off coupons on a PS3 game ($10 value)
200 25% off coupons on a pre-owned game ($10 value approx.)
100 Copies of Uncharted 3 ($60 value)
60 $100 discounts on a PS3 system ($100 value)
20 $200 discounts on a PS3 system ($200 value)
Not a bad contest, but still only tangentially related to Uncharted 3.