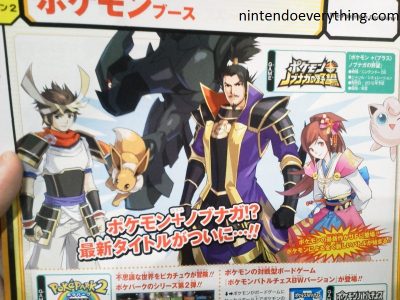 We're gonna go ahead and admit we don't know a lot about this one, but we'll give it our best.
It's called Nobunaga's Ambition X Pokemon. No fooling. At least that's it's Japanese name.
It's a collaboration between Pokemon Company, Nintendo and Koei. It's a simulation RPG and strangely, it's a DS title. Not a 3DS title, a DS title. For real.
Me? I'm gonna ballpark a guess that it's going to be Nintendo's first try at a Pokemon tactical RPG. It seems to have a distinctly Japanese, Samurai-esque look and it's… odd. We'll see where they could possibly go with this one.