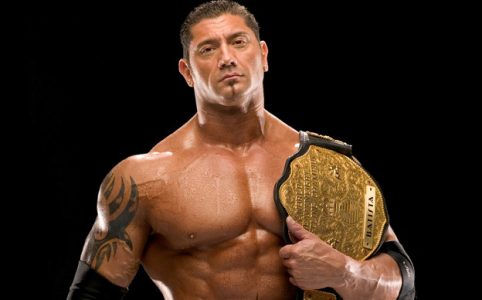 It has been known for quite some time that Batista will be in WWE '12 however, THQ has yet to comment about it. It appears THQ will finally make its official announcement later this week.
WWE Games Community Manager THQ Tank made an announcement on twitter regarding Batista being in WWE '12:
"Someone is going to be unleashed from their cage this week #WWE12"
It's common knowledge to most WWE fans that Batista is described as "The Animal". Jim Ross even said "the beast has been unleashed" when Batista won his first World Championship from Triple H way back at Wrestlemania 21.
It's pretty obvious that THQ will be revealing Batista's character model in WWE '12 later this week along with Macho Man Randy Savage and Mick Foley.
WWE '12 is out November 22nd in North America and November 25th In Europe for the PS3, Xbox 360 and Wii.
THQ Hints At Batista Being In WWE '12

,