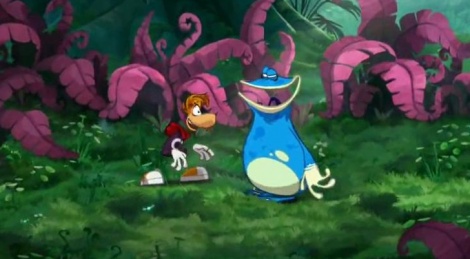 Investigative journalist ethics demand I continue the article, but dang! Rayman Origins!
AND the demo's just been released on XBLA and PSN right now! 3 levels out of more than sixty are available in said demo.
And, taking a note from the excellent Drop-In Drop-Out system of Kirby's Return To Dreamland, players can join or leave the game at any moment they feel like.
Throw this all in together with an arty 2D platformer feel and what do you get?
A game that probably won't sell as much as it should.
Shame.