PS3 fanboys have another reason to brag now.
Apparently, during an unboxing of Modern Warfare 3 by a man who calls himself MrKQgaming, it was revealed that the required install size was FIFTY GIGS WHAT?!
Oh wait, that's an M there. Fifty megs.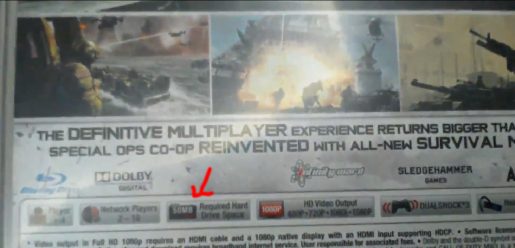 While this may not be an absolute confirmation that the PS3 version will have no install, it's a pretty good bet. This could be simply save-game data.
It's a hell of a lot better than downloading an HD texture pack.
Fans can look forward to the game launching November 8th, next week, at this point only 3 days away.
Modern Warfare 3 On PS3 Has No Mandatory Install

,