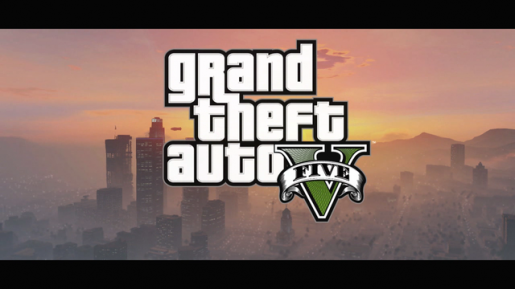 As previously reported, the first ever Grand Theft Auto V trailer is here and it's looking great. The real trailer is miles better than what I saw in my dream last week.
From my previous post last week, I dreamt about what Grand Theft Auto V might look like. Now, that the real trailer is here, I can finally see if my dream came true. Let's just say parts of it are correct while others not so much…
Firstly, Grand Theft Auto V's visuals are downright excellent. In my dream last week, I mentioned that the graphics still looked similar to that of Grand Theft Auto IV. Thank goodness that didn't come true. I still feel Rockstar Games rushed Grand Theft Auto IV into stores which is why the visuals and combat in the game wasn't as smooth as the likes of Red Dead Redemption and LA Noire.
Having said that, the visuals are actually the biggest improvement I've seen. Although the graphics in LA Noire were very impressive, the fact the Grand Theft Auto V has these types of graphics are mind boggling considering the amount of content that would be included in a game like this. You know there will be lots of things to do in Grand Theft Auto V unlike with LA Noire…
One thing my dream got correctly was that the game is set in Los Santos. This is the same city that was seen in San Andreas which is a fictional take on the city of Los Angeles. Although in my dream I saw people rollerblading and riding bikes at the beach. We didn't get to witness this in the debut trailer but we did see people jogging alongside the beach.
One thing that we are still unsure of is who the main character is. We can confirm that it's a male protagonist with the voice over that was used in the trailer. My dream I saw the main character as a slim looking Hispanic male. There's a chance he could be since he moved to Los Santos to move away from his old life. This could mean he came from Mexico and went to the USA for a better life. At the end of the trailer we see what appears to be a Hispanic male getting chased by three police officers and a helicopter. Could he be the main character in Grand Theft Auto V?
There is a ton of great features in the trailer that I never anticipated. Both in real life and in the dream I had last week. If you look closely, there's a dog at the beach in the first scene. To makes things more real, there's residential houses, bums on the street, farming areas and it looks like countryside areas will be making a comeback since in San Andreas.
Grand Theft Auto V is looking great even though we've only seen just over a minute of the game thus far. Let's hope the game brings the series back to its roots as be just as fun as San Andreas was all those years ago. Grand Theft Auto V is out next year!
Grand Theft Auto V Looks Better Than I Expected

,