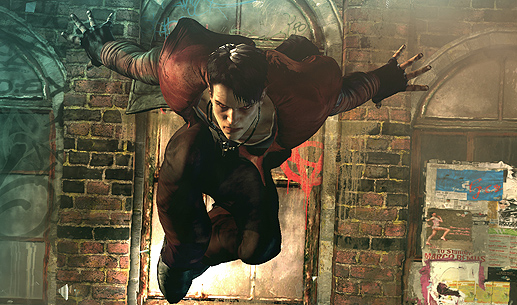 Fans who were disappointed by Ninja Theory's direction for the next Devil May Cry will be happy to know it's not part of the original Devil May Cry canon.
Japanese magazine, Dengeki PlayStation explains that DmC takes place in a parallel world separate from the one seen in the other four Devil May Cry games.
According to the magazine, the original Dante that fans have been accustomed still exists in the Capcom world and in Marvel vs. Capcom 3.
In the upcoming game, Dante will have a devil trigger. Although this won't turn him into a devil it will only freeze his enemies.
Fans who were shocked by the look and feel of the new Devil May Cry game shouldn't be worried now. It's not part of the original Devil May Cry series according to Dengeki.
DmC is releasing for the Xbox 360 and PS3 in 2012.
Source: Siliconera