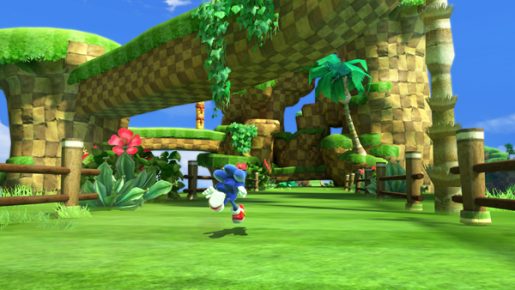 We here at JPS…
DISCLAIMER: Not actually everyone here at JPS, just one guy who's extremely pessimistic
would like to remind you of a little thing called the Sonic Cycle. It's an internet meme that claims that, in laymans terms, without bogging down with the details, that every time you get excited for a new Sonic game, God kills a kitten.
That being said, it turns out that Shadow is going to be in Sonic Generations. The new trailer seems to be trying to distract you from the Sonic cycle with fast paced gameplay, reminding you of Sonic Adventure and Sonic Adventure 2 (Including Sonic Heroes for some anomalous reason) and featuring some… admittedly pretty cool rock/electronica, oh, and the reveal of Shadow.
Yes it looks good, yes, Sonic Colors wasn't bad, yes, it appears that the world is finally moving on from Sonic 2006 and that Black Knight nonsense and yes, it seems to feature gameplay similar to Sonic 4, so feel free to get excited at your own risk.
So let's have our fingers crossed for November 1st when Sonic Generations finally launches.