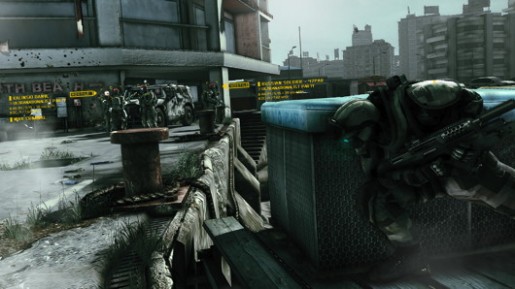 At E3 of this year Ubisoft announced that they had plans to release the often delayed Ghost Recon: Future Soldier in March of 2012. Since then it has been found that multiple retailers have all agreed on March 6, 2012 as the date to release the next iteration of the Ghost Recon Series.
This release date is present in listings by GameStop, Amazon, Wal-Mart, Target, and Best Buy. If this does turn to out to be true then that would mean that the game would ship on the same date as great titles like BioWare's Mass Effect 3 and 2K Marin's X-Com.
March 2012 seems to be long off for now to play the game but we wont have to wait long to take a crack at the game as the multiplayer beta will be released in January of 2012. To get into the beta you will either need to preorder from gamestop or have a copy of Splinter Cell: Conviction.