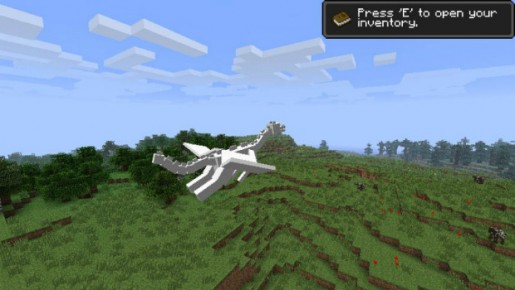 Markus Persson, or "Notch", or at his most defining, Mr.Minecraft is apparently a classic kind of gamer. The kind who doesn't feel challenged if the game doesn't pound him into mince meat. This is a good thing.
That being said, on Notch's Twitter, it has been revealed that dragons, coming soon to Minecraft, will not only be entirely invulnerable and indestructible, but also able to phase right through blocks.
In a teasing "as-if-that-wasn't-enough" kind of way, Markus goes on to imply that the dragons will be even more fearsome than is implied by the very fact that they are invincible.
"The dragon phases through terrain, and is 100% invulnerable now. Now to make it more difficult.. Hmm.."
Mine on, you crazy diamond.
Minecraft Dragons Indestructable And Apparently Ethereal.

,