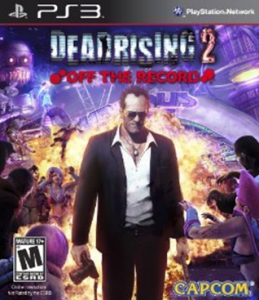 Our love of Dead Rising here at Just Push Start is pretty well documented. It's a fantastic series, flawed, but extremely forgivable for its color, style, silliness and uniqueness. Now Capcom has given Dead Rising 2 the Super Street Fighter IV treatment and released a budget-title re-release.
An odd move for a non-fighting game, can this Frank West style re-release prove itself a stand-alone purchase? Is it worth another go in Fortune City? Let's see what's Hot and what's Not about Dead Rising 2: Off The Record
HOT
Same Dead Rising 2
This is more of a compliment than it sounds like. Dead Rising 2 was a fantastic game, and you can click here to see our original review of the game, and it's pretty much the same thing but with added tid-bits and everyone's favorite photographer/ass-kicker Frank West. Dead Rising 2 built on a concept, the re-imagining of Dawn Of The Dead has been re-imagined, fighting for survival in a glitzy, glittery Vegas style sandbox is just as fun and resourceful as ever. A few of the boss battles are re-imagined, with the battle against Leon, The Motocross Psycho's re-imagining taking a massive left turn into crazy-ville.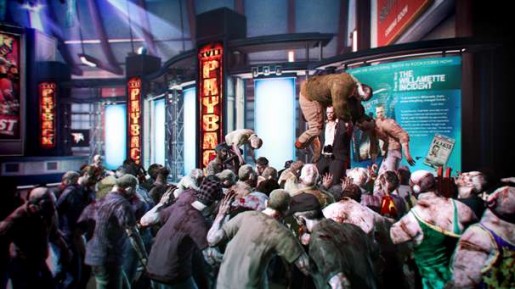 Dead Rising 2 was a great game, and if you haven't played it yet, then this is the only HOT you should need to read. Check out the original review and imagine it taped to a snickers bar and a Tetris game. A silly, modern classic with extra little snippets that only add to the experience. I'm being entirely serious, if you haven't played it yet, pick up Dead Rising 2: Off The Record. However, if you have played it, continue on. Is this game enough to keep you going? No matter how crazy the additions, is it still worth 40 dollars to pick up the same game you've played before?
Uranus Zone
One of the more touted additions to the formula is a bonus world called Uranus Zone. And yes, it is a plus. With new weapons, new combo weapons, a shiny, faux-outerspace theme park vibe and more ways to brutalize the undead, this addition is harmless at worst and giggly, psychotic, unbearably entertaining fun at its best. A welcome addition.
New Story
While Dead Rising's story is never going to win any awards, it's presented well, and Frank West proves himself to be an extremely likable character. Instead of taking the usual sequel route, where he's a rock star and everyone worships him for his work in past games and you, as the gamer, are supposed to feel awed by his very presence… (see: Altair in Assassin's Creed, Leisure Suit Larry in more recent Leisure Suit Larry games), Frank West made his fame and fortune in the first game and now is a washed up hack with no more celebrity status to spare. It gives the character more humanity than any other character put up on a pedestal and makes sense in the context of this rich and zombie-filled world. It's easier on the psyche to murder the undead when you can imagine yourself having a beer with the main character.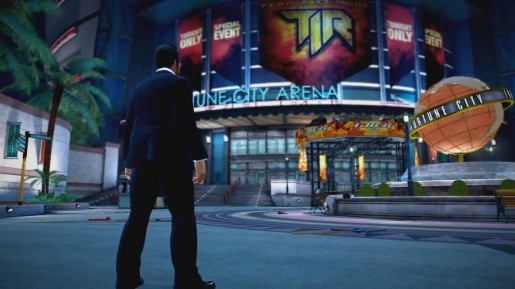 Budget Price
This one is a no-brainer. Dead Rising 2 was 60 dollars when it came out. Dead Rising 2: Off The Record is 40 dollars and has more stuff than the first one, especially with one big addition coming up. This also means that any series purists that want to try the first Dead Rising 2 will more than likely find it at an even greater discounted price. This is a necessary bonus, very few re-releases could stand on their own at full price. It's still a nice addition, nonetheless.
Sandbox Mode
Easily the greatest addition to the formula. Occasionally, in Dead Rising and Dead Rising 2, Frank West or Chuck Greene would be let off the leash a little to roam around and do as they please. These were occasions to be remembered fondly and provided contrast to the usually tight mission structure. In these sections, there were still plenty of things to do, still plenty of places to go. In Dead Rising 2: Off The Record, to illustrate the principal behind Sandbox Mode, Frank West is airlifted into the sandbox screaming that this is his vacation.
The sandbox may not the biggest in the world, it compensates entirely by being creative, colorful, fun, gaudy and entertaining. Everything you love about Dead Rising is here, especially if you just feel like jumping in and playing. It maintains meaning by still allowing you to level up, presenting challenges and holding off specific challenges until you've killed enough zombies, often in the thousands.
It may not be able to sustain play as long at the story can, but the story mode hasn't gone anywhere, so the addition can only be seen as the most distilled elements of Dead Rising in a bite sized snack, a loosely structured barrel of fun without constraints. Not able to carry a game, but the greatest addition to a game that's already a few hundred barrels of monkeys worth of fun.
NOT
Online Multiplayer
This is a somewhat petty gripe, but should be considered as it is one of the selling points of this re-release. If you jump online in the game, you can join someone else or you can have another person join you in single player instantaneously and any time.
In theory at least.
During review, the netcode was acting up and the lag nearly broke the game. However, this could be easily fixed in a patch. Even then, it's still a vestigial option, not bad, but not enough to make or break the game. A companion could help you through some tougher sections, but it never feels necessary. Not a bad addition, but vestigial and unnecessary. The game could have the benefits of a more tightly woven in online structure, a 'la Dark Souls, but still not a bad addition, certainly not going to put a damper on the actual game.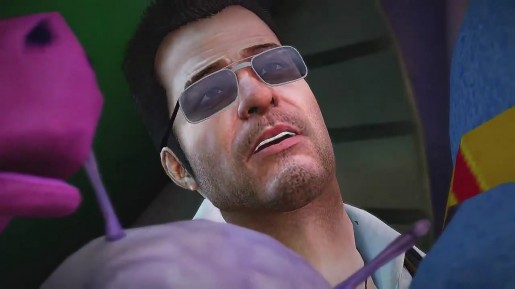 Arbitrary Elements
Often, arbitrary elements will come into gameplay, such as having an enemy disappear simply because the game timer ran out, or the time it takes to switch clothes, leaving you wide open for zombies. These elements were extremely forgivable in Dead Rising 2, however, and the same rules apply. Don't consider the often skewed logic of the game to be a deal-breaker.
VERDICT
Concluding, Dead Rising 2 is more of the same, and how is that a bad thing? If you're a big fan of the first DR2 and are looking for an excuse to get back into the game, take this opportunity. It's an easy buy for any newcomer but anyone who took to the game warmly but isn't a mega-fan might want to sit this one out. Dead Rising 2 hasn't aged a bit, except maybe in terms of graphics, but its gameplay is still just as unique as before and has the same amount of psychotic, giddy fun. This re-release stands out as nothing but an improvement, so take it at face value. Dead Rising 2 but even better.
[Editor's Note: Dead Rising 2: Off the Record was reviewed on the Xbox 360 hardware. The game was provided to us by the publisher for review purposes.]
Dead Rising 2: Off The Record Review

,