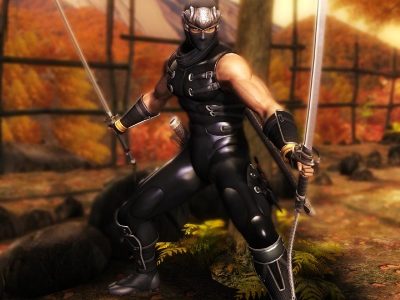 Famitsu.com has posted an interview with Team Ninja conducted earlier at the Tokyo Game Show. They talked to Team Ninja boss Yousuke Hayashi about Ninja Gaiden 3
Hayashi mentioned Ninja Gaiden 3 will be due out sometime in Spring 2012. He said the game will have PlayStation Move support to give player the feeling that they really are Ryu Hayabusa swinging around a katana sword.
He said Ninja Gaiden 3 doesn't have Kinect support as it was too difficult to implement without the use of a controller on hand. Team Ninja felt the game needed a controller (like the Move) to have that "feeling of swinging a katana".
It's funny how Team Ninja feels this way. Some gamers wanted the Kinect Star Wars game to be on the PS3 to have the feeling of "swinging a lightsaber".
Ninja Gaiden 3 is due out Spring 2012 for the PS3 and Xbox 360.
Team Ninja Talks Ninja Gaiden 3; PS Move Support But No Kinect

,