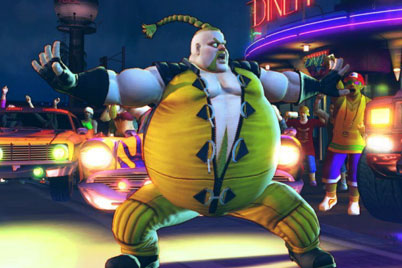 A new teaser trailer was released for Street Fighter X Tekken today in preparation for the Tokyo Games Show.
It's a humorous trailer which sees Rufus (Street Fighter IV) mistake Bob (Tekken 6) as Ken Masters. They then start fighting inside Marshall Law's restaurant. How could Rufus mistake a fat guy like Bob as Ken is anyone's guess? I'm guessing Rufus thought Ken Masters put on a little weight…
Street Fighter X Tekken is due out next year for the PS3 and Xbox 360.
Check out the trailer below: