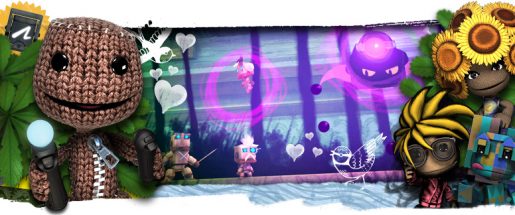 Sony has announced that the all-new LittleBigPlanet 2: Move Pack for the PS3 is now available.
LittleBigPlanet 2: Move Pack is the biggest DLC pack to be released for the game. Not only will this pack include levels playable on the PlayStation Move, but it also includes five new story levels and seven side levels too.
The LittleBigPlanet 2: Move Pack also features a new story mode, The Rise of the Cakeling, with 14 new levels. This time players will have a brand new toy to make things easier, The Brain Crane; a new powerup that allows you to control objects with the power of your mind.
PlayStation Move controls give players a new suite of fresh creative tools including the Movinator, Motion Recorder and Paint Tool.
The game also adds 11 new trophies for you to collect. Not only this but the Move Pack brings backwards compatibility with LittleBigPlanet 2. You can play all the original game's levels using the PlayStation Move controller.
You can download the pack now for only $9.99.
LittleBigPlanet 2: Move Pack Now Available

,