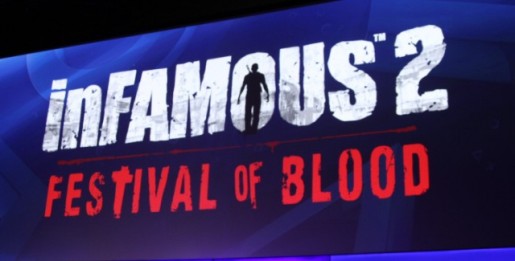 On October 25, Sucker Punch will be releasing a downloadable inFamous game entitled, Festival of Blood, that features new content for fans of the series. It was first announced that Festival of Blood is a DLC for inFamous 2 but today, Sony confirmed that it will be a stand alone title.
inFamous: Festival of Blood will follow Cole MacGrath story as he strives to save New Marais from a fast spreading infection, the Vampires. With the confirmed PlayStation Move support, players can now wield their motion controller and use it to cast electric powers to the Vampires of New Marais.
inFamous: Festival of Blood will be available on the PlayStation Store this October 25th. There is no need to have the inFamous 2 disc in order to play this game. The downloadable game will retail for $14.99.