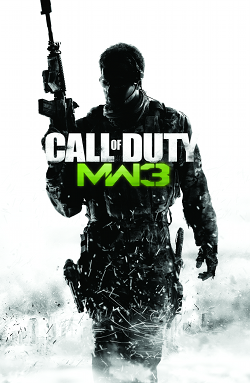 The Office of Film & Literature Classification (OFLC) has rated Modern Warfare 3 and has given it an R16 rating in New Zealand.
R16 is the second highest rating in the country and is the same rating that has been given for most of the previous Call of Duty games released in the country. The only Call of Duty game thus far that was given the maximum R18 rating was Modern Warfare 2. This was mainly because of the terrorist mission included in that game.
Modern Warfare 3 is rated R16 as it contains violence. This should give us an indication there won't be any controversial violent missions in Modern Warfare 3 compared to Modern Warfare 2.
Call of Duty: Modern Warfare 3 is released worldwide on November 8th, 2011 for the PC, Xbox 360, PS3, Wii and DS.