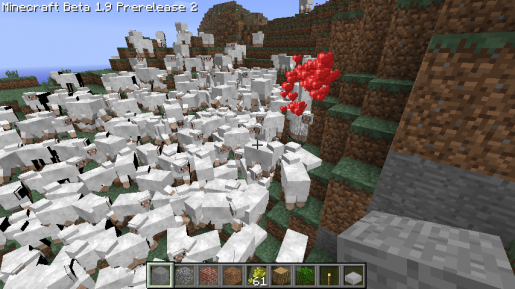 Markus Persson aka Notch, the man behind Minecraft, has today revealed the latest feature he has been working on for Minecraft Beta 1.9.
After announcing that he had been trying "to add animal breeding", Notch exclaimed on the social networking website Twitter, "They won't stop breeding!!!" Explaining how the animal breeding will work Notch mentioned, "If you hold food in your hand, they follow you around. If you feed them, they enter "love mode". Two animals in love mode = babies."
Will you be downloading the Minecraft beta 1.9 pre-release version 2? Comment below.
Minecraft Beta 1.9 Brings Animal Breeding

,